Our materials
Maraging steel
SUS316L
Aluminium composite and MMC materials are soon to join our materials.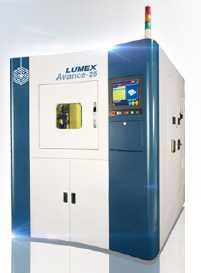 Our products
production and trial production with higher functionality of
Aerostatic bearing parts
Air chucks
semiconductor and LCD manufacturing equipment parts
Nozzle parts
Heat and cool mechanism parts
automotive parts
For trial production, we have an increasing number of clients interested in weight saving and parts with internal conduits.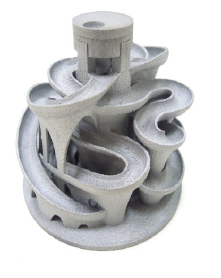 Our role is to make proposals of the best solution combining 3D printing and traditional technologies to realize higher functionality of your product.
What can I do with 3D printing ?
How can I introduce it to my production ?
What are the advantages?
If you have such questions, do not hesitate to contact us .
We will bring you the optimization, weigh saving, and higher function of your parts, with the design philosophy we have been cultivated since three quarters of a century in various domains of parts and the topology optimization theory. We assure the quality of our parts productions with our expertise in evaluation of materials and in machining that we nourished in our long experiences of casting and machining.